LaVi Sound and Yoga
About Us
Wer sind

wir

?
LaVi setzt sich aus unseren Vornamen Laura und Vincent zusammen. Wir haben uns in Indien kennengelernt, sind um die Welt gereist und sind unserem Traum immer ein Stück näher gekommen. 2018 haben wir LaVi Sound and Yoga gegründet, in dem wir unsere Leidenschaften und unsere Erfahrungen und Wissen über verschiedene Yogastile, Klangtherapie, Energiearbeit und Musik vereinen.
Wir sind viele Jahre durch Deutschland gereist, um auf Yoga-Festivals zu unterrichten und unsere erste nachhaltige Kollektion von Yoga-Kleidung und Halbedelstein-Malas zu präsentieren.
Der Lock-down 2020 brachte uns große Herausforderungen, aber auch eine Gelegenheit der Veränderung und Erneuerung. Wir haben unsere Online-Plattform erschaffen, um Menschen mit unserer Leidenschaft weiterhin erreichen zu können und den Zugang zu erleichtern. Denn einer unserer Wünsche ist es, nicht durch äußere Umstände eingeschränkt zu werden, um mit Dir zu teilen.
Heute haben wir unseren Platz in Spanien gefunden, von wo aus wir unsere Marke verwalten, Retreats und Lehrerausbildungen in einer wunderschönen Umgebung organisieren können. Wir sind dankbar, dass wir als Paar, als Geschäftspartner, in unseren Freundschaften und als Lehrer wachsen, uns entwickeln und lernen können.
Laura

Klocke
Zertifizierte RYT

®

500 Yoga Lehrerin


Leiterin Yin Yoga Ausbildungen

Hatha Yoga, Vinyasa Yoga, Yin Yoga, QiGong

Reiki Master Lehrerin

Co-founder of LaVi - Sound & Yoga
Laura kam während ihrer Karriere als Modedesigner zum Yoga um einen Ausgleich zum stressigen Alltag zu suchen. Sie erkannte dass Yoga mehr als die körperlichen Vorteile bietet und begann ihre erste Yoga Ausbildung um tiefer in die Philosophie und das Konzept Yoga einzusteigen.
Sie absolvierte ihre 500h Yogalehrer-Ausbildung, sowie andere Weiterbildung in Hatha Yoga, Vinyasa Flow und Yin Yoga bei bekannten Lehrern in Europa (Bhakti Yoga Sommer, David Lurey, Mirjam Wagner, Josh Summer, Paul Grilley, Stefanie Arend und Tanja Seehofer) und lernte in enger Zusammenarbeit mit ihrem welt weit bekannten indischen Lehrer Surinder Singh.
Laura entschied ihren Beruf in der Modeindustrie aufzugeben und begab sich auf eine lange Indien Reise, welche ihre Weltanschauung und die Verbindung zu ihrem Inneren prägte. Hier wurde sie in Reiki eingeweiht und begann mit ihrem Partner ihre erste eigene Yoga Kollektion zu entwickeln.
Im Yin Yoga fand sie die perfekte Ergänzung zu ihrer bisherigen Praxis. Für sie ist dieser meditative und sanfte Yoga-Stil eine Offenbarung, die ihr geholfen hat, die eigene Praxis sowie das Verständnis von Körper und Geist zu erweitern und zu vertiefen.
Seit mehreren Jahren teilt sie ihre Liebe zum Yin Yoga in Ausbildungen in Deutschland, Spanien und online, welche Dich in Verbindung mit der Traditionellen Chinesischen Medizin und deren 5 Elemente bringt. Ein für sie tiefer heilender Prozess der Selbstfindung.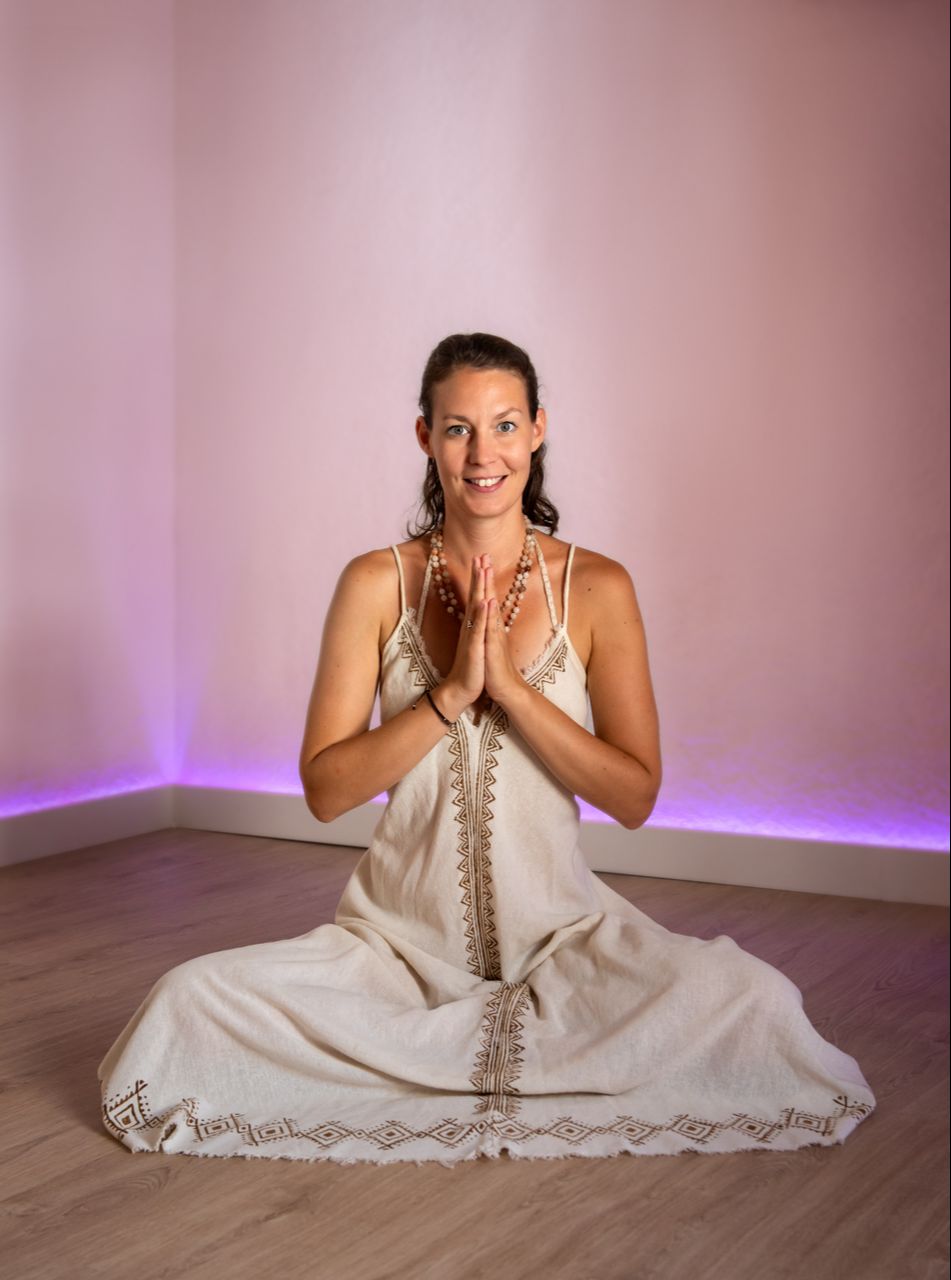 Vincent

Clenet
Zertifizierter Klang Therapeut

Reiki Master Lehrerin




Musiker, Songwriter & Producer

Zen Thai Yoga Massage practitioner

Co-founder of LaVi - Sound & Yoga
Vincent ist ein selbst erlernter Multiinstrumentalist, der sich seit 1991 mit Klang und Musik beschäftigt. Er begann seine Karriere im Alter von 15 Jahren als Konditor und dann fünfzehn Jahre lang als Küchenchef. Dieses Leben hatte für ihn keinen Sinn mehr und das Universum gab ihm die Möglichkeit, sein Leben in den Dienst anderer zu stellen.
Deshalb absolvierte er 2013 das Staatsexamens in Medizinisch-Psychologischer Assistenz Therapeut und arbeitete damit lange Zeit mit Menschen mit körperlichen und psychischen Beeinträchtigungen. Gleichzeitig absolvierte er den 1. und 2. Reiki-Grad in Frankreich und einige Jahre später und mit viel weiterer Praxis das Reiki-Meisterlehrer-Diplom in Indien.
Um seine Kenntnisse der Alternativmedizin zu vertiefen, studierte er 2019 Klangtherapie in Spanien und erlangte das Diplom. In diesem Moment schien es ihm offensichtlich, dass er eine anatomischere Praxis benötigte, um sich als Therapeut vollständiger zu fühlen. Dafür belegte er verschiedene Osteo-Thai- und Zen Thai-Yoga-Massagekurse in Frankreich und Österreich.
Vincents therapeutischer Ansatz vereint heute sein breites Spektrum an Wissen und Erfahrung.
Er kombiniert all seine Fähigkeiten, um Dir eine vollständige ganzheitliche Behandlung anzubieten, sowohl physisch, psychisch, emotional als auch energetisch. Seine Klangreisen sind ein einzigartiges Erlebnis in die schamanische Heilwelt der Schwingungen.
Er arbeitet mit Live-Looping und entwickelt seinen eigenen Stil für spirituelle Musik, indem er akustische und elektronische Klänge harmonisch vermischt. Du findest seine Musik auf allen Musikplattformen sowie in einer Vielzahl von LaVi-Events und Ecstatic-Dance Sessions.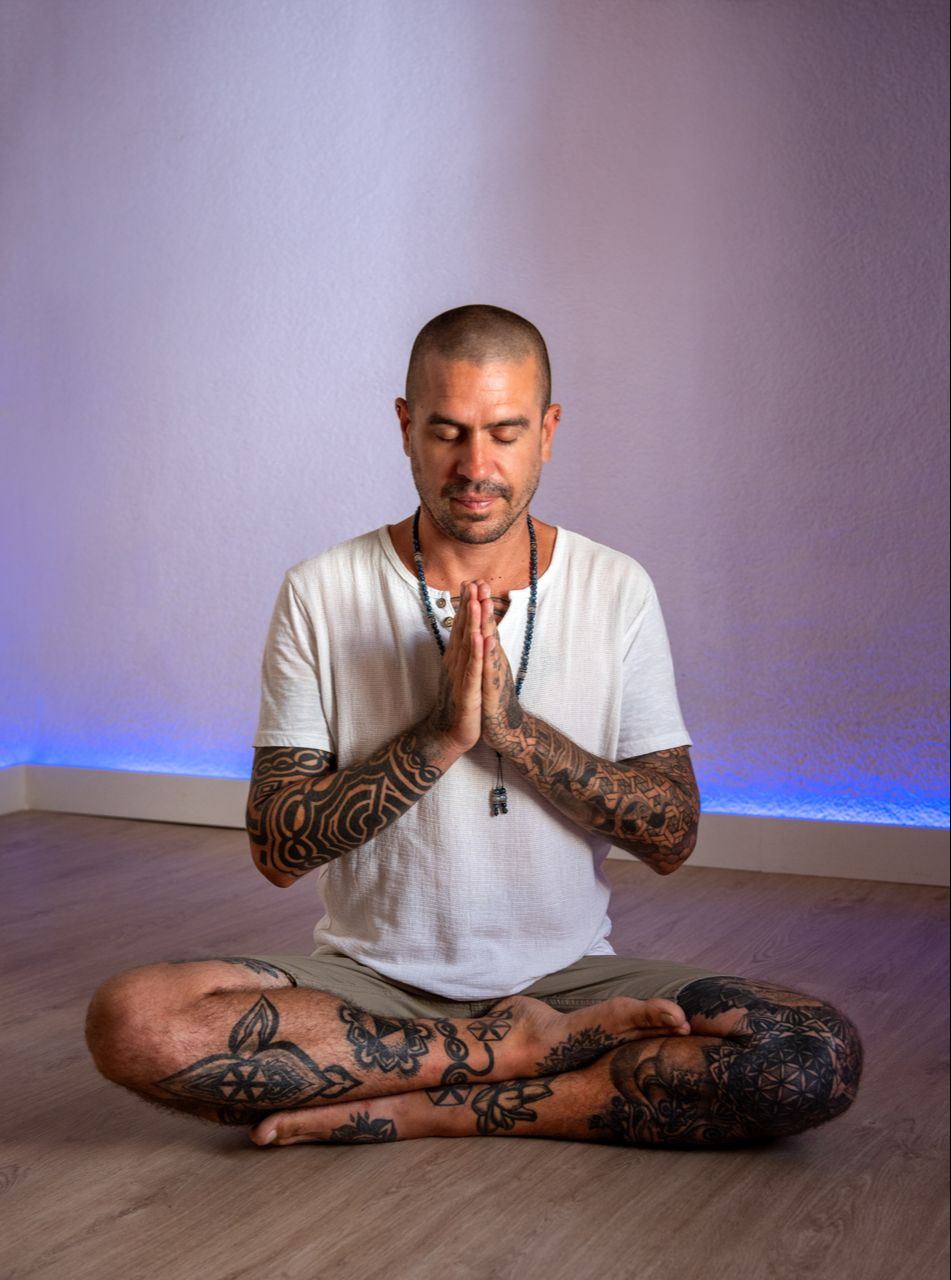 Bekomme immer als erstes alle News von uns!
Und bekomme eine GRATIS YIN YOGA Klasse